For Matt: (sorry for the size - photobucket shrinks it)
My interface, using
IncendiaryUI
and
Nash's XP bar
add-ons.
Note: I didn't directly follow the directions for nash's xp bar because the way incendiary is set up the xp bar is at the top.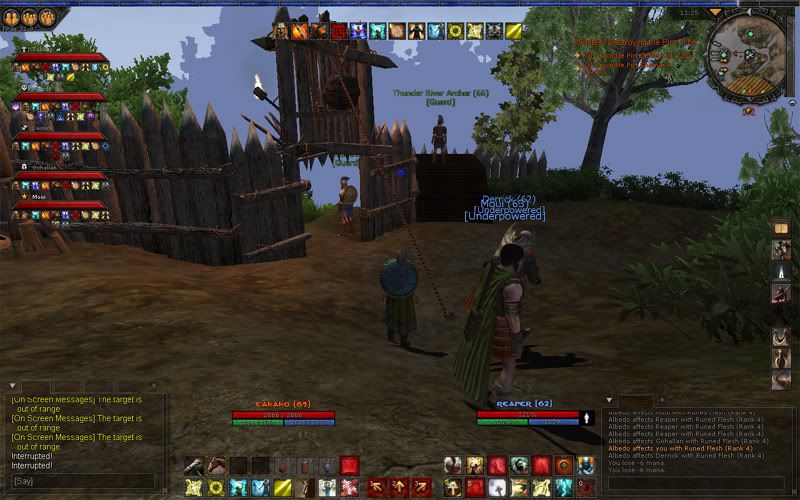 Things I like about this UI:
*more hot keys, smaller buttons
*different health bars (casting bar fits under the bars - casting bars can be moved if you turn them on in the interface options, move them, and then you can turn them back off)
*larger party window, with the ability to show buffs (seems pretty well implemented - space between party members expands and shrinks dependent on how many lines of buffs are required)
*room for a combat window
*xp bar on the top (I hate bottom-screen clutter)
*buff icons don't shrink when you get more than 10 or whatever
*BLUE XP BAR! =D
Things I dislike:
*No latency meter
*I'd rather have the healthbars lower, and put the casting bars above them, but what can you do?
*Since I'm a clicker, it took a while to adjust to smaller button size, but now I'm good with it
*With custom UIs, I seem to get more client errors (meaning a brief, sharp, frozen lag-spike) than other people, but I haven't verified that -other people seem to get them too during lag times, even if they don't have custom UIs