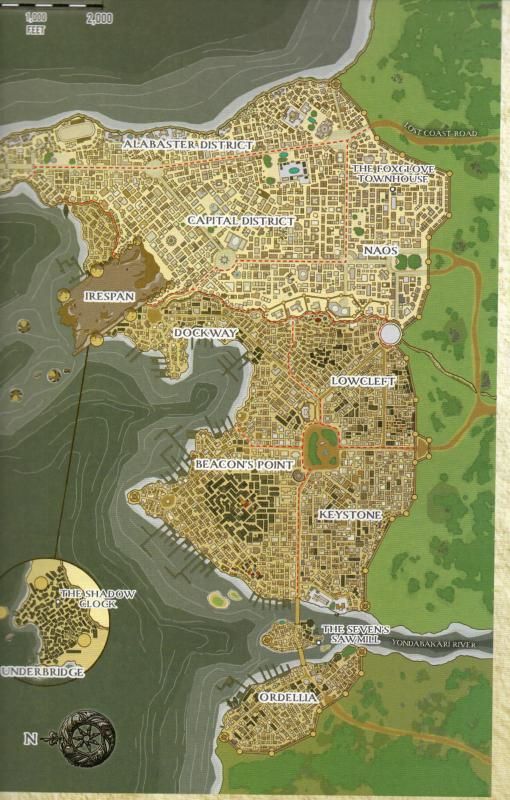 Magnimar is a large city, some 30 miles Southwest of Sandpoint. It has dozens of shops. Across all of these shops, the following mutable stock items (only one in stock) can be found for characters who are currently in Magnimar:
Minor Items:
"Wand of Animate Rope (CL 1, 43 Charges)" 645
Greataxe +2 8320
Glamered Half Plate Armor +1 4450
Heavy Wooden Shield +1 1157
Heavy Steel Shield +1 1170
Dwarven Waraxe +1 2330
Heavy Steel Shield +1 1170
Light Mace +1 2305
Greataxe +1 2320
Longbow +1 2375
Heavy Steel Shield +2 4170
Rapier +1 2320
Flaming Shortbow +1 8330
Short Sword +1 2310
Medium Items:
Ring of Protection +2 8000
Greataxe +3 18320
"Wand of Remove Disease (CL 5, 23 Charges)" 5175
Rod of Lesser Extend Metamagic 3000
Ring of Animal Friendship 10800
Chain Shirt Armor +1 1250
Ring of Improved Swimming 10000
Ring of Chameleon Power 12700
Scabbard of Keen Edges 16000
Major Items:
Greater Slick Chain Shirt Armor +4 50000
Manual of Gainful Exercise +2 55000
Arrow Deflection Light Wooden Shield +5 49153
Rod of Alertness 85000
Staff of Healing 29600
Rod of Greater Silent Metamagic 24500
Services
Also available are the same types of services by clerics and wizards found as described in the Sandpoint: Shops and Services thread; however, the wizards and clerics of Magnimar can cast spells up to level 6 spell level.
Potions and Wands
Most potions and wands can be found in Magnimar from Core Rulebook spells of levels 1, 2, and 3 at standard caster level and prices for wands/potions of that type. Please let Tally know which potions and wands you plan on buying from Magnimar (aside from healing potions/wands) just to double check that it's okay and for her reference.